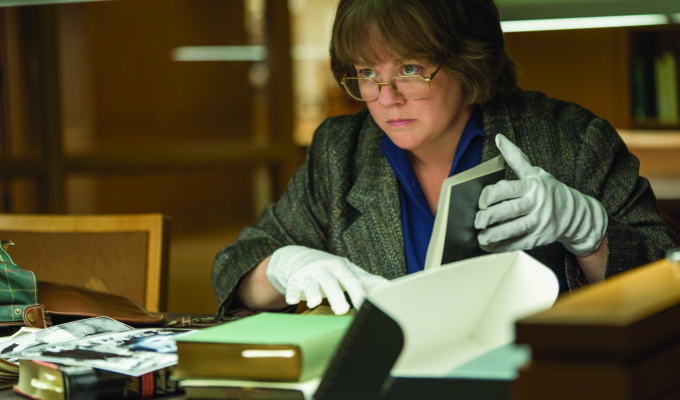 CAN YOU EVER FORGIVE ME?
This darkly humorous biopic stars Academy Award nominee Melissa McCarthy as Lee Israel, the late author and forger whose brilliant tale of deception reveals much about our obsessions with celebrity and authenticity.
Early 1990s New York. Lee Israel's writing career is on the skids and she has become persona-non-grata at the city's literary parties. With her mischievous drinking buddy, Jack (Richard E Grant), urging her on, the desperate Israel begins to sell the 'newly discovered' correspondence of famous dead writers and actors.
Director Marielle Heller follows The Diary of a Teenage Girl with this bizarre and compelling true story adapted from Israel's own memoir and featuring a powerhouse central performance full of wit and mischief from Melissa McCarthy.