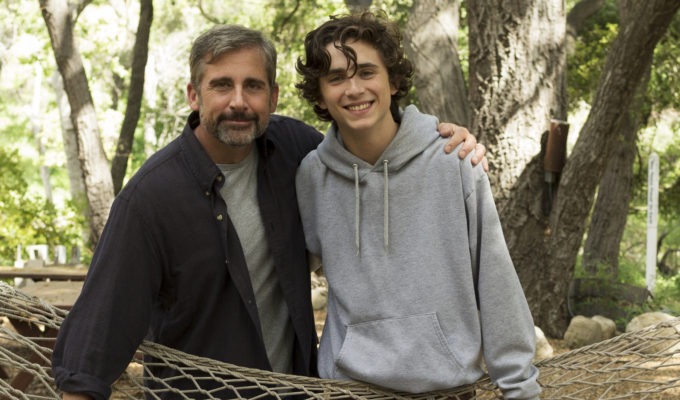 Beautiful Boy
Timothée Chalamet (Call Me By Your Name) co-stars with Steve Carell (Foxcatcher) in Felix Van Groeningen's English language debut, a gripping and intensely moving drama about the ravages of addiction, its tragic consequences and reverberations through a family.
David (Steve Carrell) is a successful journalist and proud father. As his teenage son, Nic's (Timothée Chalamet) casual experimentation with drugs spirals out of control, he transforms from his father's beloved beautiful boy into an unhappy and chaotic addict, and their relationship is placed under immense strain.
Based on real life events, Beautiful Boy is adapted from two separate memoirs, Tweak by Nic and David's Beautiful Boy. This intimate and startling portrayal of the consequences of addiction is subtly directed by van Groeningen, who keeps the tragic story centre stage and draws powerful, visceral performances from its two leads.