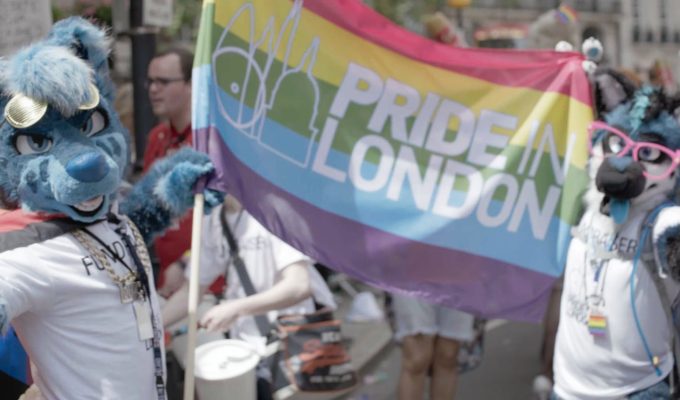 ARE YOU PROUD? + PANEL
Presented with Eyes Wide Open Cinema
Pride has come a long way since the riots following a police raid on the Stonewall Inn in 1969. Yet has it come far enough, or in the right direction? And where should it go next? These are the questions posed by Ashley Joiner in this timely documentary looking at the history of the Gay Pride movement, specifically focusing on the UK. 
The film rightly celebrates achievements in the battle for LGBT+ equality, while also exploring the ongoing controversies, divisions and unresolved questions in the movement. There is an impressive array of interviewees, including founding members of the Gay Liberation Front and UK Charity Stonewall, as well as present-day organisers of alternative Pride marches such as Queer Picnic, UK Black Pride and Brighton's own Trans Pride. 
In a moment when police are invited to march alongside supporters and high-street shops cheerfully sell rainbow merchandise, Are You Proud? is urgent, necessary viewing.
PLEASE NOTE: we are screening an exclusive work-in-progress version of this film.
Followed by panel discussion with Fox Fisher, co-founder of Trans Pride Brighton, Paul Kemp, managing director of Brighton and Hove Pride, and the film's director Ashley Joiner